Hoagland Pharmacy Sedro-Woolley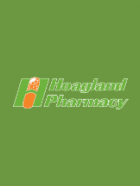 Visit:
Hoagland Pharmacy where "your health matters" is a locally owned and operated pharmacy offering full products and services. We have a retail pharmacy, compounding pharmacy, over the counter medications, durable medical equipment, compression stockings, and diabetic shoes and insoles! You name it, we are here to help.
Come into our Sedro-Woolley store and you will be welcomed by the friendly "at-home" atmosphere. Our staff will provide you with your medications quickly, accurately and diligently. We also provide education about medications and answer questions via phone or in-person. Pharmacist Daryl Dudiak shares "Our number one goal is customer service. We look forward to providing great service to a great community. We look forward to being established as the local home-town pharmacy and encourage everyone to come in and see what we are about."
A selection of over-the counter medications and vitamins are available at our pharmacy for a variety of common medical conditions such as coughs and colds, allergies, stomach upset, and pain. A pharmacist can help you select the best product for your needs.
A quick stop at your local family pharmacy can save time and hassle when an urgent need arises. If we don't have a product you need, we will gladly order it for you and have it within 1-2 business days when possible.
Phone Number: 360-503-1676
Address: 640 State Route 20 #A, Sedro Woolley, WA 98284
Map: click here
Last Updated:
August 29, 2013