Grubb's South Pharmacy & Mini Mart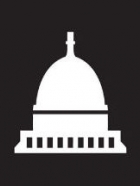 Visit:
Grubb's Care Pharmacy is dedicated to providing patients, their families, and their caregivers the finest pharmaceutical care and home medical equipment services.
We are dedicated to working closely with doctors, nurses, case managers, and other health care professionals to provide custom products and services for the individual needs of each client.
We are proactive in our community on Capitol Hill and have maintained the highest standards of quality and integrity within our industry for over 143 years. Blending technology and knowledge with genuine compassion is the Grubb's philosophy. Most importantly, we listen and we take action – because we care.
Phone Number: 202-503-3610
Address: 1800 Martin Luther King Jr. Avenue SE, Washington, DC 20020
Map: click here
Last Updated:
July 31, 2013