Grubbs Pharmacy & Surgical Supplies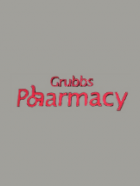 Visit:
Local neighborhood pharmacy, that specializes in great customer service and competitive pricing.
Grubbs Pharmacy and Surgical Supplies is family-owned and operated right here in Claymont, DE. Since our company opened its doors in 2011, we've treated every customer like they were a part of our family. Other companies may offer similar services, but our services are the best, and come with a personal touch.
Phone Number: 302-791-9899
Address: 2714 Philadelphia Pike, Claymont, DE 19703
Map: click here
Last Updated:
July 31, 2013