Greentree Pharmacy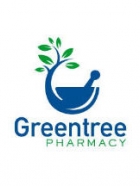 Visit:
Greentree Pharmacy is a local, independently-owned pharmacy in Kirkwood, MO. We make a point to understand the health needs of you & your family, and pride ourselves on personalizing our care to meet your health care needs.
• We take all insurance plans & Medicare Part D plans
• Weight management program with Take Shape for Life
• Supplements & nutraceuticals - plus the expertise in integrative medicine
• Free home delivery available
• Our version of drive-thru - "Curb side pick up" - (Call ahead to set up 1st time)
• Medication therapy management services
• Immunizations - Shingles, Flu, Pneumovax
• Special packaging for patients on many medications
• Special services for people with diabetes
Paul Hueseman, PharmD, the pharmacist and owner of Greentree Pharmacy is a lifelong resident of Kirkwood.
Caring for you and about you!
Phone Number: 314-394-2404
Address: 301 South Kirkwood Road, Kirkwood, MO 63122
Map: click here
Last Updated:
October 10, 2013