GoldStar Pharmacy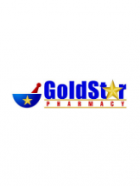 Visit:
We are Aggieland's premier independent, family & Aggie owned and operated Pharmacy specializing in Traditional, Specialty, Compounding & DME Services. Located in the heart of South College Station, GoldStar Pharmacy offers prompt, professional and friendly service, to meet all your prescription needs.
Tired of the long lines and poor Customer Service at the big chains? We value your time; most prescriptions ready in 15 minutes or less. Our courteous staff is experienced and ready to answer any of your health questions or concerns.
Can't make it in to the Pharmacy? We offer delivery to your home or business. We can also mail your prescriptions to you. We accept most insurance plans, this means your out of pocket cost will be the same here, as it would be at any other pharmacy. No insurance? No problem, we offer competitive pricing and will work with your physician to find the most cost effective option(s) available to you. Join our GoldStar Savings Club and receive discounts on hundreds of generic and OTC medications.
We value your business; stop by today and experience GoldStar Legendary Customer Service. We strive to meet and exceed your expectations.
Phone Number: 979-690-9112
Address: 4421 Highway 6 South, Suite 300, College Station, TX 77845
Map: click here
Last Updated:
August 26, 2013