Gloucester Pharmacy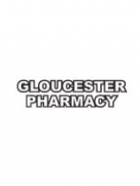 Visit:
Gloucester Pharmacy is more than your average pharmacy. We strive to deliver the highest possible care on a very personal basis.
In many ways Gloucester Pharmacy is like other pharmacies. We fill prescriptions and offer a complete line of non-prescription remedies. But the similarity stops there.
Gloucester Pharmacy offers a variety of services to better serve the health care needs of the Middle Peninsula.
Phone Number: 804-694-5815
Address: 7453 Hargett Boulevard, Gloucester, VA 23061
Map: click here
Last Updated:
July 30, 2013