Garcia Pharmacy Discount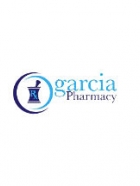 Visit:
Garcia Pharmacy is an innovative complete multi-service specialty pharmacy located in West Palm Beach. We can fill any healthcare need from the simplest to the more complex, from routine prescriptions to pharmaceutical solutions for your needs. Our pharmacists, understand that a "one size fits all" approach to your health is not always your best option. Partnering with your physician, we can customize your medication specifically for your condition, and your personal needs. Whether you are looking for over-the-counter, medications, or traditional pharmacy needs, our team of experts is here to help you. We can deliver or ship your prescriptions to you, or you can always stop by and visit us.
It is a wonderful feeling when you visit the Garcia Pharmacy. Because just like our associates, our pharmacists go above and beyond to help you out. They'll save you time by automatically refilling your prescriptions. Save you money with select medications. And, of course, take the time to answer your questions and alleviate your concerns.
Phone Number: 561-588-2252
Address: 2525 North Dixie Highway, Lake Worth, FL 33460
Map: click here
Last Updated:
October 18, 2013