Future Pharmacy - Old Bridge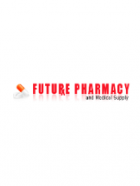 Visit:
Future Pharmacy is your local pharmacy and medical supply. Future Pharmacy is one of the few independent pharmacies that offers such a wide array of products and services. The pharmacy is family owned and operated since 1999. We can tailor our services to meet your individual needs. You can always depend on us to get your medications on time.
Services unique to Future Pharmacy include: Direct interaction with experienced bi-lingual pharmacists that speak both English and Russian fluently, with a multilingual software system you can choose to print the directions on a prescription label in any language. We have very friendly staff, extremely quick prescription fill time, individual patient counseling, and free delivery of medication and medical supplies. We provide help with choosing the most suitable Medicare prescription plan which would cover your medications and save you money. We treat our customers like they are part of the family.
Products unique to Future Pharmacy include: Hundreds of top quality natural herbs, medicinal teas and tinctures, homeopathic remedies, vitamins and supplements. Ask our pharmacist how alternative medicine can help you. Wide range of medical supplies, with professional fitters on staff.
We owe our store's success to the relationships we have developed with our patients and medical providers, and thank you for choosing us as your neighborhood pharmacy.
Phone Number: 732-952-5550
Address: 72 Route 34, Old Bridge, NJ 08857
Map: click here
Last Updated:
August 1, 2013