Contributing Experts
Fouad M. Azoury, MD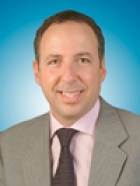 Visit:
Dr. Fouad M. Azoury is a cardiothoracic surgeon with national and broad international experience. After completing residencies in Paris, New York, and Cleveland, Dr. Azoury joined the staff of the Cleveland Clinic Foundation where he spent two years before returning back to private practice in his home country, Lebanon.
Prior to joining St. John Providence Health System, Dr. Azoury established and headed the Cardiothoracic Surgery Department at the American Hospital in Dubai since 2004.
He has a special interest in minimally invasive Cardiac Surgery including robotic cardiac surgery. He is member of the Society of Thoracic Surgeon (STS), the European Association for Cardiothoracic Surgery and the International Society of Minimally Invasive Cardiac Surgery (ISMICS).
Last Updated:
June 14, 2013