Finksburg Pharmacy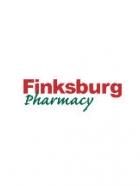 Visit:
A forward thinking pharmacy - in your hometown. We are the compassionate healthcare solution center, making a positive difference within our community.
Finksburg Pharmacy in Finksburg, Maryland isn't just your typical local pharmacy. We provide information on healthy living through a series of free monthly sessions that focus on diabetes and heart care. We offer these to demonstrate our commitment to local health and well-being. Stop by and take advantage of our free patient support groups.
The Finksburg pharmacy is a full service pharmacy that accepts most prescription plans and is a preferred provider for Medicare and Blue Cross Blue Shield insurance. Finksburg Pharmacy has been serving Carroll County since 2003.
Phone Number: 410-526-1055
Address: 2025 Suffolk, Finksburg, MD 21048
Map: click here
Last Updated:
November 6, 2013