Dripping Springs Pharmacy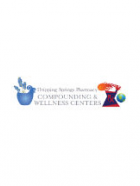 Visit:
Dripping Springs Pharmacy and Compounding center is an innovative, independent compounding pharmacy located at the gateway to the Texas hill country, just 12 miles West of Austin, Texas on U.S. Highway 290.
We use the safest cutting edge technology for quality control, precision compounding and dispensing of medication. We maintain a USP 797 compliant clean room offering sterile products made to order for each individual patient. To determine patient needs, a close relationship between patient, physician and pharmacist is paramount.
We work closely with your physicians to help find solutions to your individual health care challenges. Our pharmacists specialize in a variety of areas and have obtained certifications in Diabetes Disease State Management, Immunization Delivery, Compounding, Anti-Aging/Cosmeceuticals, and Medication Therapy Management.
Our business is dedicated to providing the safest and the best medical services to the folks in Dripping Springs and surrounding areas. To deliver the best, we feature compounds free from binders, common allergens, dyes, preservatives and artificial sweeteners.
Dripping Springs Pharmacy is a member of the Texas Pharmacy Association, National Community Pharmacy Association, American Society of Consultant Pharmacists, and The Professional Compounding Centers of America.
Phone Number: 512-894-0285
Address: 100 Commons Road, Suite 1, Dripping Springs, TX 78620
Map: click here
Last Updated:
June 26, 2013