Deerfield Hometown Pharmacy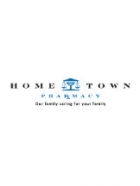 Visit:
Deerfield Hometown Pharmacy opened on Jan 29th, 2012. We are located in the Liberty Commons Complex located on Liberty Street. We strive to make you feel like one of the family and will go out of our way to make sure you understand your medications and how to take them to achieve the best health outcomes. Our pharmacy is staffed primarily by Deerfield resident Jennifer Matte.
We offer free delivery, blood pressure checks anytime, immunizations for anyone over 6 years of age, and we will prepare med boxes for patients who need that little extra help remembering to take their medications. Seniors can come in for a free Medicare Part-D consultation anytime and we offer comprehensive medication reviews for all our customers. Our store is stocked with a full line of over the counter medications, a large selection of natural, organic, and homeopathic products. We also carry unique gifts for most occasions, and plenty of cards.
Deerfield Hometown Pharmacy is actively involved in the community and sponsors many activities including the Deerfield PTO, Deerfield Community Center, and the Salvation Army. Supporting local business is important to Deerfield Hometown Pharmacy. Consequently, advertising is done frequently in the Herald-Independent and day to day needs are fulfilled by local businesses whenever possible.
Stop by and visit, you'll enjoy being treated as friends and neighbors!
Phone Number: 608-764-1500
Address: 10 Liberty Street, Suite 106, Deerfield, WI 53531
Map: click here
Last Updated:
July 29, 2013