Crivitz Pharmacy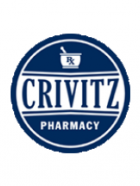 Visit:
Welcome to Crivitz Pharmacy! We are a full service, state-of-the-art retail and compounding pharmacy, founded over 25 years ago. Crivitz Pharmacy's team of compassionate professionals remains committed to providing exceptional service and care to each and every patient. Each day our pharmacists help find solutions to patients' healthcare needs, working hand-in-hand with physicians to deliver the best and safest care. We also provide a wide range of pharmacy services, including conventional prescriptions, compounding, compliance packaging, durable medical equipment, consultant pharmacist services, immunizations and a variety of health screenings and seminars.
We recently became an accredited provider for durable medical equipment. In doing so, our facilities offer the best, most state-of-the art equipment fit for any patients needs with items such as:
Dr. Comfort® Therapeutic Diabetic Shoes
Wheelchairs
Walkers
Lift chairs
Commodes and bathroom aids
Canes and crutches
Blood pressure kits
Our services don't stop there! We also feature the Dr. Comfort® Therapeutic Diabetic Shoe line and have, on staff, a Certified Fitter of Therapeutic Shoes. Call us if you are interested in knowing more about diabetic custom fitted shoes (covered by some insurance plans).
Our patients know that we stand behind every product and service we offer. We feel that sometimes listening is the best medicine. We also believe that applied knowledge is power and that seeking the science behind the claims is imperative when dealing with patients and their well-being.
Our desire and commitment to problem solving has made Crivitz Pharmacy the pharmacy of choice for patients and providers across Northeastern Wisconsin.
Phone Number: 715-854-7425
Address: 710 Main Avenue, Crivitz, WI 54114
Map: click here
Last Updated:
August 26, 2013