Corner Drug Hometown Pharmacy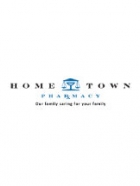 Visit:
Corner Drug Store of Dodgeville has been an Iowa County institution for over 100 years. The building was built in 1857 and has been The Corner Drug Store since bought by Don Schill in 1959. His son, Gary, joined the business in 1927 followed by Brian Olson in 1966, Chuck Roethe in 1976, and Larry Crowley in 2000. In 2006, The Corner Drug Store merged with the MD Group pharmacies.
Corner Drug Store's pharmacists have been supporters as well as members of many community organizations including the Dodgeville School Board, Dodgeville Kiwanis board of directors, Dodgeville Optimists Club board of directors, Dodgeville United Fund board of directors, many Church Councils, and other civic organizations.
The staff of The Corner Drug Store is devoted to their customers and their health care needs. The staff strives to deliver accurate and timely service in all aspects of the business including prescription, medical equipment, and group home services. We offer many services that are not available in the larger chain pharmacies including personal service, free delivery service in Dodgeville, and service after hours.
The staff would like to thank all of Corner Drug Store's customers for their friendship, business, and loyalty.
Phone Number: 608-935-3661
Address: 206 North Iowa Street, Dodgeville, WI 53533
Map: click here
Last Updated:
November 14, 2013