The Compounding Center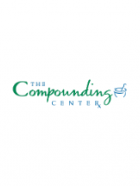 Visit:
The Compounding Center has been preparing customized medications for our community for over 35 years. When we discovered that there was a growing demand for individualized medications, The Compounding Center began to operate as its own entity. This evolution has allowed our staff to continue offering the personal level of service on which we built our reputation over three decades.
Our pharmacists are not only knowledgeable about the art and science of compounding medications, but they're also really great people. Our goal is to know our patients and to become an active part of each person's health care team. We offer our "hometown" service to our patients both near or far.
Our specialty is meeting the unique needs of each individual, whether you need Bio-Identical Hormone Replacement Therapy, or anti-seizure medications for your dog, we are here to help.
The Compounding Center at Leesburg Pharmacy is accredited by the Pharmacy Compounding Accreditation Board (PCAB). We are proud to be the first compounding pharmacy in the Washington, DC metropolitan area to achieve this recognition in both sterile and non-sterile compounding. PCAB accreditation ensures that we operate by strict standards, using the highest quality ingredients and independent testing of our products.
Our staff is specially trained to handle the bio-chemistry behind the medicine, and they are highly educated in the disease states that affect our patients. We go one step further and get directly involved with our communities to ensure we advocate for our patients.
Phone Number: 703-779-3301
Address: 36-C Catoctin Circle, Southeast, Leesburg, VA 20175
Map: click here
Last Updated:
May 15, 2013