Coast Hills Pharmacy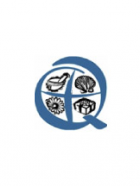 Visit:
Coast Hills Pharmacy is nestled in the Hills of Newport Beach, between the 73 Toll Road & MacArthur Boulevard. We Provide our customers with an experience and EXCELLENCE in customer service, both in the Store and the Pharmacy.
Coast Hills Pharmacy's Commitment to Our Customers: We will operate this store so that you will enjoy a shopping experience that consistently exceeds your expectations. We are a local-market focused store, positioned to give our discriminatory shoppers a clear alternative to Chain Drug Stores. We are uncompromisingly committed to retailing excellence every day, in every way, in every department and with every service
The Pharmacy specializes in Compounding. Our expert Pharmacists & technicians can compound your prescriptions with dosages customized for you by your physician.
We also compound veterinary prescriptions to make your lovable pet prescriptions palatable and easy to administer.
Phone Number: 949-720-7407
Address: 2610 San Miguel Road, Newport Beach, CA 92660
Map: click here
Last Updated:
August 21, 2013