Cherryvale Pharmacy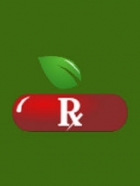 Visit:
Choosing a pharmacy is akin to choosing a supermarket where you will shop for your groceries. First, you want to assess the quality of their products. You would want to know if their goods are of excellent quality. Once you have established the quality, you would want to know of the affordability of such products. Medicine can be quite expensive and you want to make sure that you are getting your money's worth. But the crucial decision of whether you are going to be a regular customer is accessibility. You would not settle for a pharmacy who will tell you that they have run out of a certain medicine or healthcare equipment that is prescribed for you by your physician.
Many pharmacies can offer quality and affordability. Here at Cherryvale Pharmacy, we offer both plus a good deal of accessibility. With our real-time inventory monitoring system, we have made sure that there will always be medicine in our stores to pour and to give. We have also established a relationship with the leading pharmaceutical manufacturers in the country thus strengthening our supply chain. With us, you will not have to deal with having to forgo the consumption of your medicine just because your pharmacy does not have it in stock.
When it comes to your pharmaceutical needs, we are always glad to lend a hand. Call us now at 620-336-2144 and our pharmacists will enthusiastically assist you.
Phone Number: 620-336-2144
Address: 203 West Main Street, Suite A, Cherryvale, Kansas 67335
Map: click here
Last Updated:
August 21, 2013