Center Pharmacy II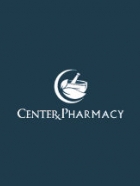 Visit:
Center Pharmacy is the one stop source for all of your pharmaceutical needs. Our expert staff offers personalized patient consultations and continual medication therapy management. We proudly offer competitive pricing along with a one-on-one patient/ pharmacist consultation to ensure correct administration of medications.
We offer:
Specialized Compounding
Bioidentical Hormone Replacement Therapy (BHRT)
Specialty Medications
Pediatric Oral Solutions with Customized Flavors
Unit Dose Systems for Adult Living Care Facilities
Pain Management Therapy
Compression/Support Stockings
Specialized Veterinary Medications
Supplements
Free delivery services are available Monday through Friday. Same day delivery is available for prescriptions placed before 1:30PM.
Phone Number: 239-772-8866
Address: 1501 Viscaya Parkway, Cape Coral, FL 33990
Map: click here
Last Updated:
October 18, 2013