Buffalo Prescription Shop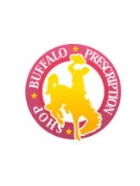 Visit:
What are you looking for in pharmacy service? In a world where time is a limited resource, you need someone to handle your pharmaceutical solutions in a fast and dependable way without compromising quality in the process.
This is what we do in Buffalo Prescription Shop. We are your one stop shop as you go through your recovery process. We support your pharmaceutical needs through cost-effective and time-efficient management that helps you save your effort and energy.
Buffalo Prescription Shop offers prescription services such as transfer and refill. Here you will be treated like family. For your convenience, we offer delivery services.
Phone Number: 307-684-7003
Address: 431 Fort Street, Buffalo, WY 82834
Map: click here
Last Updated:
November 7, 2013