Boulevard Pharmacy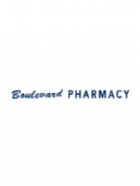 Visit:
Boulevard Pharmacy has been serving the Bartlesville community since 1965. Our primary goal is to provide the best possible friendly service. Your phone calls are answered by real people, and you will find no long waiting lines. Our store is designed for easy access, with front-door parking, wide aisles, and a nine-chair waiting area.
Services Offered:
Drug management including drug interaction checks, drug monographs and tax records
Home delivery within Bartlesville and Dewey city limits
Service to long term care facilities, assisted living and group homes
Prescription compounding
Full line of home medical equipment including bath-aids, diabetic supplies, hospital beds, incontinence products, lift chairs, mastectomy bras & prosthesis, ostomy supplies, walkers, wheelchairs & accessories, and much more.
Phone Number: 918-336-2140
Address: 1117 SE Frank Phillips Boulevard, Bartlesville, OK 74003
Map: click here
Last Updated:
November 14, 2013