Barnes Drug Store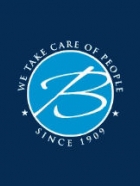 Visit:
Located in Valdosta, Georgia's Historic downtown district. This location is our largest retail space and also serves as the Corporate Headquarters for Barnes Healthcare Services.
Barnes Healthcare Services was founded in 1909 by Charles W. Barnes, Rph. in a corner drug store in Valdosta, Georgia. In those days medications were compounded by hand and the horse was the main mode of transportation. In 1946 Barnes supplied its first patient with a hospital bed, oxygen and a wheelchair. The business has been passed down through three generations to Charles W. Barnes, III whose vision, dedication to the patient, and desire to be the best provider in the area has grown the business to 21 locations in Georgia, Florida, and Alabama. The company generates more than $50 million dollars in revenue annually and is financially stable.
Barnes Healthcare Services has the feeling of a "Family Business" while being one of the largest privately owned durable medical equipment companies in the country. With the buying power of groups like Medgroup and VGM all 21 locations are able to transfer inventory from store to store, same day, to make sure that all of our family of patients are getting the best quality product and the highest level of care.
With more than fifty staff members available to take care of all of you needs with services including: Retail Pharmacy, Infusion Pharmacy, Nutrition Support, Respiratory Therapy, Wound Care, Orthotics, Support Surfaces, Unpowered and Powered Mobility, and Custom Rehab Solutions. Custom Mobility Products. Our team is standing by to assist you with any Home Healthcare need.
Call us today to set up a meeting with our home assessment team. We will work with you and your family to find the appropriate services and equipment to match your needs.
Our staff is also available to help file Medicare, Medicaid and most private insurance.
Phone Number: 229-242-1925
Address: 200 South Patterson Street, Valdosta, GA 31601
Map: click here
Last Updated:
November 14, 2013