Avalon Discount Drugs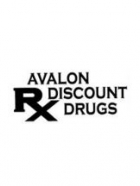 Visit:
Avalon Discount Drugs was established in 1996 by Ray Family of Muscle Shoals, Alabama. We are a local pharmacy for your family!
We are a family owned HealthMart pharmacy since 1996. We provide home delivery, emergency services, health fairs, durable medical equipment, gifts, jewelry and cards. We provide counseling on diabetes, hospice providers, blood glucose testing, compounding, and Medication Therapy Management.
Phone Number: 256-314-1001
Address: 2400 Avalon Avenue, Muscle Shoals, AL 35661
Map: click here
Last Updated:
November 13, 2013