Arthur H. Belmont, LMFT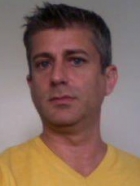 Visit:
Arthur H. Belmont is a licensed Marriage & Family Therapist (LMFT) who has been practicing psychotherapy since 1995. He received his M.S. degree in Counseling from California State University, Long Beach and his B.A. degree in Communications from Temple University in Philadelphia. Arthur is currently practicing in San Diego, California and maintains his licensure in both Florida and California.
Arthur has worked with youth and families in a wide variety of settings including: private and group practices; outpatient clinics; psychiatric and medical hospitals; and adolescent residential settings.
Arthur has extensive experience and training working with children, teens and adults who are experiencing emotional or behavioral issues including: depression, anxiety, anger management, ADHD, PTSD, substance abuse and addiction, as well as family and relational issues.
Last Updated:
January 31, 2013