Apothecary Pointe Pharmacy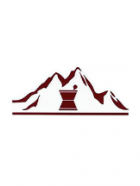 Visit:
Since 2009, Apothecary Pointe Pharmacy has been part of the local community. We are the first and only pharmacy in West Point, UT. We are located across the street from City Hall, gladly serving our Neighbors here and the surrounding areas. Our motto is Professional Service with Personal Care!
Apothecary Pointe Pharmacy's professional staff will focus on you and your personal needs.
Apothecary Pointe Pharmacy provides quality products including prescription medications for the whole family. Apothecary Pointe Pharmacy is a compounding pharmacy, specializing in unique personalized medications. We also offer a variety of vaccines to keep you healthy. Talk to our pharmacists about immunizations you may need. Our pharmacy offers gift items, greeting cards, a soda fountain, candy and snacks, a full range of over the counter items including cough and cold, vitamins, diabetic supplies, compression stockings, home health supplies and much more. If we don't have it, just ask, we may be able to order it and have it in stock the next morning.
We are able to provide fast friendly services at prices that are competitive with the national chains. We also accept most all insurance plans and flexible saving plans. Other services that we are happy to offer are: Drive thru pick up window. Free organization of medications in weekly or monthly bubble packs. Home delivery service throughout Weber and Davis counties. Automated refills with a phone call informing you when your prescription is ready for pick up. Convenient on-line refill or transfer requests through our website or mobile app. Customer loyalty programs giving back to you, our customer, for supporting us, your local pharmacy. For information about these services just ask a member of our staff, we are happy to help.
Phone Number: 801-825-6400
Address: 3110 West 300 North, Suite 3, West Point, UT 84015
Map: click here
Last Updated:
August 29, 2013