The Apothecary at Eastmont Center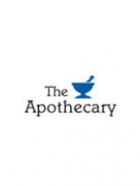 Visit:
The Apothecary at Eastmont Town Center is committed to meeting the diverse needs of our clients. With over 40 years presence in the community, The Apothecary has relocated to an expanded and more convenient location on Bancroft Avenue in East Oakland, California.
At The Apothecary you'll find competent and caring pharmacists who are trained to answer your health related questions. Your Apothecary pharmacists are ready to help you with any questions you may have about the prescriptions you are taking an can guide you through the maze of information about staying healthy.
The Apothecary is independently owned and operated. Our pharmacists are knowledgeable resources who live and work in our neighborhood and are committed to making your community a better place to live.
The Apothecary has in our location incorporated the latest technology to expedite the filling of prescriptions and ensure that they are filled with the highest level of care and accuracy.
Phone Number: 510-638-7323
Address: 7200 Bancroft Avenue #268, Oakland, CA 94605
Map: click here
Last Updated:
October 17, 2013