Contributing Experts
Alexandra M. Reimann, ND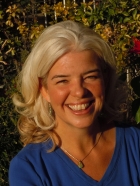 Visit:
Dr. Reimann is a graduate of Bastyr University, located just outside of Seattle, Washington. Internationally recognized as a leading institution of naturopathic medicine, Bastyr's fully accredited naturopathic doctor program is renowned for its rigorous curriculum and comprehensive clinical training. Dr. Reimann also completed her undergraduate work at Bastyr, receiving her Bachelor of Science in botanical medicine.
Dr. Reimann is a member of the American Association of Naturopathic Physicians and the Oncology Association of Naturopathic Physicians. Dr. Reimann holds a license to practice naturopathic medicine in the state of Washington. She is currently working to create legislation that will allow for naturopathic doctors to be licensed and board regulated in the state of Nevada.
Education is a passion of Dr. Reimann's. She believes that the more a patient knows about their condition and treatment options, the better chance they have for successful outcomes. She regularly speaks to the public about current health care topics and how to implement simple, natural therapies into everyday life.
Dr. Reimann is trained and practices as a primary care physician. She believes that her practice is dictated by her patients and their needs. She has developed a network of health care professionals who are the very best in their fields to consult with and refer to. Dr. Reimann works collaboratively with other practitioners to ensure that her patients get the best health care possible.
Last Updated:
May 30, 2013