Contributing Experts
Walter D. Rosenfield, MD, FAAP, FSAHM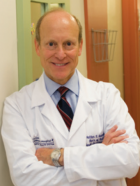 Visit:
A specialist in adolescent medicine, Walter D. Rosenfeld, MD, is the chair of pediatrics for Goryeb Children's Hospital of Atlantic Health System. Dr. Rosenfeld's role gives him the privilege to interact and learn from more than 100 highly skilled pediatric subspecialists on the medical staff, nearly 40 enthusiastic pediatric residents, and many medical students. Patient and family-centered care is central to the excellent clinical care provided. The state-designated Children's Hospital is an 86,000 square foot tertiary care facility that includes a Level 1 Regional Trauma Center,both inpatient and outpatient floors, a Pediatric Intensive Care Unit, a Neonatal Intensive Care Unit that is part of the system's Regional Perinatal Center, a separate Pediatric Emergency Department, and a Day Hospital.
He is also a professor of pediatrics at the University of Medicine and Dentistry of New Jersey. Dr. Rosenfeld received a BS degree from the University of Wisconsin and earned his MD degree from Temple University School of Medicine. He completed a residency in pediatrics at Babies Hospital of Columbia University College of Physicians and Surgeons and a fellowship in adolescent medicine at Boston Children's Hospital of Harvard University.
After spending a year on the faculty at Children's Hospital, he moved to the Albert Einstein College of Medicine/Montefiore Medical Center in the Bronx, working for the next 11 years in the Division of Adolescent Medicine as the director of adolescent ambulatory services. Dr. Rosenfeld was previously the vice-chair of the Atlantic Health Institutional Review Board. His research, publications, and public speaking have encompassed multiple areas of adolescent health with particular emphasis on adolescent sexuality, sexually transmitted diseases, human papillomavirus and Pap smear abnormalities, risk-taking behaviors, eating disorders and obesity, substance abuse, ethical issues in research with adolescents, teens and the Internet, and the connections between physiologic disorders and psychosocial issues.
He is a past-president of the North American Society for Pediatric and Adolescent Gynecology and the former director of programs for the Society for Adolescent Medicine (SAM). He is a fellow of the American Academy of Pediatrics (AAP) and Society for Adolescent Health and Medicine (SAHM). Dr. Rosenfeld previously served on the editorial board of Adolescent Health Update, published by and circulated to all 60,000 members of the AAP. Dr. Rosenfeld is the medical director and one of the original architects for TeenHealthFX.com, a unique, award-winning adolescent health website developed at Morristown Medical Center.
Dr. Rosenfeld appreciates the meaningful and real perspective that his wife, and young adult son and daughter add to his professional experience.
Last Updated:
January 31, 2014