Contributing Experts
Robert Skerker, MD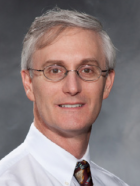 Visit:
Robert Skerker, MD, medical director of the Wound Care Center, has been a member of the medical staff at Morristown Medical Center since 1993. The Wound Care Center at Morristown Medical Center offers the most advanced treatment strategies that combine both medical and surgical modalities.
Dr. Skerker has had a strong interest in wound care as it pertains to patients with trauma wounds, post-operative surgical wounds, complex orthopedic injuries with residual soft tissue defects, wounds in the geriatric population, wounds that result in amputations, and wounds in patients after amputations from poorly fitting prosthetic devices. He commonly treats patients with diabetic foot ulcers, venous leg ulcers, and pressure ulcers. Dr. Skerker has intimate knowledge of advanced wound therapies such as hyperbaric oxygen treatments, skin substitutes, negative pressure wound therapy, growth factor therapy, and other similar products.
He is a board-certified physical medicine & rehabilitation physician with knowledge in a wide range of physical and functional problems in adults and adolescents. He has also practiced sports medicine and has fellowship training in that arena.
Dr. Skerker graduated from Skidmore College and the University of Massachusetts Medical School. He completed a residency in physical medicine and rehabilitation and a one-year fellowship in sports medicine. He began his career in 1991 at the University of Massachusetts Medical Center. Dr. Skerker has lived in New Jersey with wife and two college-aged daughters for 20 years.
Last Updated:
January 20, 2015