Diane Ginsburg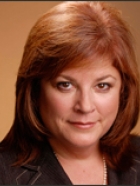 Diane Ginsburg completed her bachelor of science in pharmacy at the University of Pittsburgh School of Pharmacy in 1984 and a master of science in hospital pharmacy at the University of Houston College of Pharmacy in 1990. She completed a two-year ASHP accredited residency in hospital pharmacy administration in 1987 at The Methodist Hospital in Houston, Texas. Ms. Ginsburg is currently a Clinical Professor in the Health Outcomes and Pharmacy Practice Division and Assistant Dean for Student Affairs at the University of Texas at Austin, College of Pharmacy. She is currently a student in the doctoral program in Higher Education Administration in the College of Education at the University of Texas at Austin.
Diane has been very active with the American Society of Health-System Pharmacists (ASHP) and is currently Immediate Past President and served a 3-year term on the ASHP Board of Directors. She has also been recognized as a Fellow of ASHP. She has served ASHP in several capacities including the following: Chair, Council on Educational Affairs, Editorial Advisory Board of the American Journal of Health-Systems Pharmacists, Texas Delegate 1993-present, Co-Coordinator National Clinical Skills Competition and judge 1997-2004, served on various Practice Interest Advisory Panels and was a Member of the Advisory Panel that was instrumental in forming the ASHP Student Forum. She has served as member of the ASHP Foundation Board of Directors and currently chairs the Henri R. Manasse Jr. Legacy Campaign.
She is the Editor-in-Chief of PharmPrep: ASHP's NAPLEX Review as well as an author and editor of ASHP's Preceptor's Handbook for Pharmacists. Diane has also been active with other pharmacy organizations including the Academy of Managed Care Pharmacy (AMCP). With AMCP, she served as a Contributing Editor and Member of Journal of Managed Care PharmacyEditorial Advisory Board; Chair of the AMCP Schools of Pharmacy Relations Committee and on the AMCP Legislative Affairs Committee. She also served on the most recent AACP Center for Advancement of Pharmaceutical Education (CAPE) Advisory Panel on Educational Outcomes.
She is a Past President of the Texas Society of Health-System Pharmacists (TSHP) and has served TSHP in the following capacities: Secretary; Chair, Communication and Public Affairs Councils; Seminar Co-Chair 1990 & 1997; and currently serves as TSHP Research & Education Foundation Vice President. She has received several honors and awards from TSHP including the TSHP Mentor Award, Pharmacist Recognition Award, and Health-System Pharmacist of the Year Award. She was honored by the University of Pittsburgh School of Pharmacy and received the 2005 Distinguished Alumnus Award. She is also a Past President of the Austin Area Society of Health-System Pharmacists.
Ms Ginsburg is internationally known for her work on communication skills, ethics, and the legal and regulatory aspects of pharmacy and healthcare.
Last Updated:
April 1, 2014