Yaneisha Lozano M.S., LMHC, LCPC, CCMHC, LPC, NCC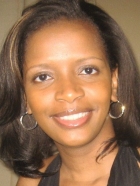 Visit:
Yaneisha Graham Lozaono, M.S., LMHC, LCPC, CCMHC, LPC, NCC is a licensed clinical professional counselor in Illinois, and a licensed mental health counselor in the state of Indiana. She also is a certified mental health counselor and national certified counselor through the National Board of Certified Counselors.
Yaneisha received a BA from DePaul University and a Master of Science in Mental Health Counseling from Purdue University, and is a professional member of The American Counselor Association and Chi Sigma Iota.
Her experience includes working with children, adolescents, families, adults, victims of domestic violence, substance abuse, and clinical management. During these experiences, Yaneisha treated patients with depression, ADHD, anxiety, bipolar, schizophrenia, Asperger's, reactive attachment, low self-esteem, problems with adjustment, anger, grief, relationships issues, sexual abuse, stress, behavioral problems, and personality disorders, etc.
Last Updated:
October 8, 2012