University Compounding Pharmacy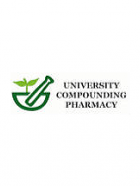 Visit:
University Compounding Pharmacy specializes in the formulation of drugs that are not commercially available. Our pharmacists use state-of-the-art technology with FDA-approved chemicals so that your finished medication meets the doctor's exact specifications. UCP pharmacists have attended post-graduate training seminars so they know the newest compounding techniques.
A staff of pharmaceutical chemists is available to UCP for formulation consultations. Backed with this advanced technology and a complete inventory of chemicals and formulas, UCP pharmacists can compound practically any medication. From topical creams and lozenges to veterinary medications to impotence injections prepared in a "clean room", your prescriptions will be prepared individually by an experienced Compounding Pharmacist.
Phone Number: 619-683-2005
Address: 1875 3rd Avenue, San Diego, CA 92101
Map: click here
Last Updated:
November 14, 2013