Thomas Van Hoose, LCP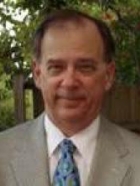 Visit:
I am a licensed clinical psychologist with over 30 years of post-doctoral experience in the diagnosis and treatment of mental and emotional disorders, in performing child custody evaluations, and in doing school consultation. I work with children and adults in a family-centered context emphasizing their ongoing development.
I enjoy working with children who are having difficulties in school and/or at home, especially children who are feeling hopeless or overwhelmed with personal, school, or family concerns. I also enjoy working with adults who are having difficulties at work and/or in their families, and who are motivated to move forward to change things for the better. With both children and adults, I like to offer solutions that lead to greater psychological health for them, giving them the ability to go forward with their lives in a more confident and self-assured way.
My work experience in schools and hospitals, my life experience as a happily married father of a daughter and son, and my volunteer experience with nonprofit organizations delivering services to children and families, are all factors that help me better understand and assist patients who need guidance, direction and support.
Last Updated:
November 29, 2012