Contributing Experts
Thomas N. Tracey, MD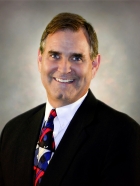 Visit:
Dr. Tracey received his medical degree from the University of Texas Health Science Center at Houston Medical School in Houston, TX. He completed an internship and residency program in Internal Medicine, as well as a fellowship in Cardiology, at the Texas A & M University System Health Science Center College of Medicine – Scott & White.
Dr. Tracey has served as an Instructor in Internal Medicine at the Texas A & M University College of Medicine, and is a former Senior Staff Physician in Cardiology at the Scott & White Clinic in Temple, TX.
Dr. Tracey has been elected as a Texas Monthly Super Doctor for the years 2006, 2007, and 2008.
Dr. Tracey is board certified by the American Board of Internal Medicine in Internal Medicine and Cardiovascular Disease. He is a Fellow of the American College of Cardiology. Dr. Tracey is also a member of the Travis County Medical Society, the Texas Medical Association, and the American Medical Association.
Last Updated:
May 30, 2013