Sean Brindley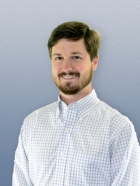 Visit:
Sean Brindley has been with the Company since June 2011. Sean has a strong interest in both the clinical and consumer sides of healthcare, having previously worked in the surgery department of Seton Medical Center and as a digital producer of health websites.
Growing up around the healthcare industry and witnessing its impact on the lives of his family and friends provides a sense of personal fulfillment through his work today. Sean is focused on providing educational resources and timely information to patients allowing them to live their lives to the fullest.
Sean has a degree from Texas Christian University in Convergent Journalism, focused on advertising and digital media.
Last Updated:
November 21, 2013