Contributing Experts
Philip Werthman, MD, FACS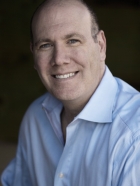 Visit:
Dr. Philip Werthman is the most recognized vasectomy reversal surgeon and male fertility specialist in the world. He is a fellowship-trained andrologist, Fellow of the American College of Surgeons, Diplomate of the American Board of Urology and Director of the Center for Male Reproductive Medicine in Century City, Los Angeles. As a male infertility specialist, Dr. Werthman has a keen understanding and perspective of the unique issues that confront men who are faced with this unfamiliar and unsettling situation. His practice is limited exclusively to microsurgical vasectomy reversal, no-scalpel vasectomy and the treatment of male infertility.
He has performed thousands of microsurgical procedures and well over 2000 no-scalpel vasectomies. He is also actively involved in designing and refining microsurgical instrumentation and suture materials used in male infertility treatments. Dr. Werthman was the first fertility specialist to perform microsurgical epididymal sperm aspirations in the office setting under local anesthesia, taking a 2-hour, in hospital surgery and making it a quick recovery, minor procedure. He is also the developer of the mini-incision microsurgical vasoepididymostomy.
Dr. Werthman is the editor of a textbook on male infertility for the series Infertility and Reproductive Medicine Clinics of North America published by WB Saunders, and is co-author of The Sperm Goes in the Egg; A Guy's Guide for Surviving Couples Infertility. He serves as the male infertility expert on multiple web sites, advising thousands of couples. In addition, he is often called upon by the national media to comment on men's health issues, and lectures frequently on infertility to both doctor and patient audiences around the country.
Last Updated:
May 31, 2013