Contributing Experts
Marc Dall'Era, MD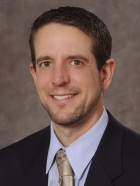 Visit:
Dr. Dall'Era earned his medical degree from the University of California Davis and completed his General Surgery internship and Urology Residency at the University of Washington. He continued his training as a Urologic Oncology fellow at UCSF before joining the faculty at UC Davis in 2008.
Dr. Dall'Era specializes in the surgical and medical management of variety of malignancies of the genitourinary tract including those of the prostate, kidney and bladder. He specializes in minimally invasive and robotic surgical management of both malignant and benign urologic conditions.
Dr. Dall'Era is a board certified Diplomate of the American Board of Urology and a member of the Society of Urologic oncology. His research focuses on active surveillance and risk stratification for men with prostate cancer and novel imaging and therapeutic nanotechnology for bladder cancer. He has published extensively in the urologic literature while maintaining a robust clinical practice.
Last Updated:
June 11, 2013