Louis & Clark Pharmacy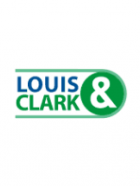 Visit:
Louis & Clark provides health care solutions that support our community, including caregivers, health care facility administrators, and all our many customers.
Established in 1965, we have grown steadily. Today, we provide not only the professional pharmacy services that make us a primary resource for caregivers and customers, but also comprehensive compounding, facility and independent-living services and a full range of durable medical equipment and supplies.
As a strong regional company, we have both the perspective and the focus to enhance the level of health care available in and beyond Western Massachusetts, and to help improve lives throughout the area. This is our driving objective.
Phone Number: 413-781-2996
Address: 490 Page Boulevard, Springfield, MA 01104
Map: click here
Last Updated:
August 26, 2013