Lacey Drug Company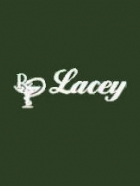 Visit:
Lacey Drug Company has been serving the community as an independent family owned pharmacy for more than 60 years. We have grown from a small neighborhood drugstore to a modern pharmacy, offering a full line of prescription drugs and healthcare products, while never losing our friendly down home service. We've made it our goal to meet the special healthcare needs of our customers quickly, completely and confidentially.
Our pharmacists and staff strive to provide a level of care that can't be found at chain and grocery store pharmacies.
Quality care has been our number one priority since our founding. Lacey Drug Company has a long and proud history of service to the community. Founded in 1895 by Albert and Claude Durham as Durham Brothers Drug Company, the community pharmacy, presently located at 4797 South Main Street in Acworth, is considered the oldest continuously operating pharmacy in Cobb County and possibly the oldest in Georgia.
Purchased in 1943 by George Lacey and renamed Lacey Drug Company, the pharmacy operated under the ownership of "Dr. Lacey" until its sale to Larry L. Braden, R.Ph. in 1968. Braden and his staff of pharmacists and health care professionals have transformed the little corner drugstore into a modern, full service pharmacy with locations in Acworth and Marietta. Both stores offer a complete selection of Home Health Care products, such as bathroom safety equipment, walkers, wheelchairs, beds, lift chairs, ostomy, incontinent supplies and aids for daily living. We also have certified fitters on staff for mastectomy products, orthopedic supports, compression stockings and therapeutic diabetic shoes.
Phone Number: 770-974-3131
Address: 4344-B Southside Drive, Acworth, GA 30101
Map: click here
Last Updated:
November 14, 2013