Kirstin Filizetti, PhD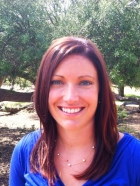 Visit:
Dr. Filizetti is a Licensed Clinical Psychologist in the state of California. She earned her Doctorate of Philosophy (PhD) in Clinical Psychology with an emphasis in Family and Children at Alliant International University, California School of Professional Psychology, San Diego. She earned her bachelors degree in Therapeutic and Community Psychology from Point Loma Nazarene University in San Diego, CA.
Dr. Filizetti has experience working locally in San Diego at: Rady's Children's Hospital, St Vincent's de Paul Village, Harmonium, Inc., the El Cajon Police Department, Veteran's Affairs of San Diego (VA), Alvarado Parkway Institute, Ross Psychology, and at the office of Todd Pizitz, Ph.D. She has experience in working with various diagnoses, ages, ethnicities, sexualities, and genders. Presently, she works as a Clinical Psychologist in a private practice setting.
Last Updated:
November 29, 2012