Jennifer Gula, Pharm.D.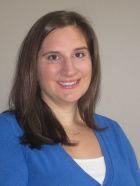 Jennifer Gula, PharmD joined RxWiki as a digital pharmacist in 2015. Jennifer started working in a local independent pharmacy during high school. She graduated with a Doctor of Pharmacy degree from Wilkes University in 2003. Jennifer has been a practicing community pharmacist and holds the following certifications;
- APhA Certified to Administer Immunizations
-Certified travel Vaccine specialist
-Certified Compounding Pharmacist
-Specialized training in MTM (Medication Therapy Management)

In addition Jennifer serves as a preceptor to students at several schools of Pharmacy.
Last Updated:
July 22, 2015