Heather M. Hall, M.A., MFT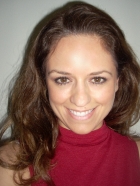 Visit:
Heather M. Hall, M.A., MFT has over 17 years of experience working as an infant-toddler therapist, crisis therapist, inpatient therapist, outpatient therapist, school-based therapist, parent-child interaction therapist, clinical supervisor, and individual, couples, and family therapist.
Her clients include children of all ages as well as adolescents, adults and the elderly.
Her specialties and areas of interest include assisting victims of domestic violence and abuse, young children, anxiety disorders, depression, personality disorders, couples therapy, women's issues, parenting and relationship problems.
Throughout her years of experience she has actively taken part in intake and assessment, supervision of pre-doctoral and post-doctoral candidates, development and implementation of treatment plans, diagnosis, case reviews, treatment team meetings, discharge planning and case management.
Through compliance with the Department of Mental Health, she has collaborated with school personnel, psychiatrists, medical doctors and other mental health professionals and agencies to develop an integrated approach to therapy.
Last Updated:
October 8, 2012