Hali Greenberg, LCSW-R, LMSW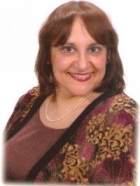 Ms. Hali Greenberg, LCSW-R, LMSW has over 18 years of experience as a psychotherapist and currently provides individual, group, couple and family counseling for adults ages 18+ through her private practice in Plainview, New York.
She provides counseling for persons with issues of anxiety, depression, mental illness, substance abuse, bereavement issues, marital concerns, relationship problems, co-dependency, medical stressors, parenting issues and self-esteem.
Additionally, she runs a woman's group therapy session on Saturdays focused on relationships, intimacy, divorce and infidelity.
Last Updated:
October 8, 2012