Contributing Experts
David Winter, MD, MSc, MACP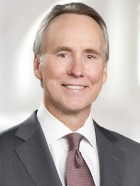 Visit:
David Winter, MD, MSc, MACP, is Chief Clinical Officer, President, and Chairman of the Board of HealthTexas Provider Network (HTPN), a division of Baylor Health Care System. Dr. Winter provides oversight to all HTPN clinical operations and ensures the continued development of disease management protocols and quality initiatives. Dr. Winter also provides direction and support to the HTPN senior vice president of medical affairs and the HTPN medical directors. Dr. Winter leads the clinical care processes redesign within HTPN and collaborates with medical and clinical leadership for prioritization of clinical care redesign, clinical integration and physician integration strategies. In addition, Dr. Winter provides for the development of a HTPN quality resource management program and utilization review/case management. Dr. Winter serves as a champion for managing illness, coordinating care and optimizing the health and wellness of our patient population. He also continues to see patients in his internal medicine practice.
A graduate of the University of Texas Medical Branch in Galveston, Dr. Winter is board certified in internal medicine. He has been affiliated with Baylor Health Care System since the late-1970s when he completed his internship and residency at Baylor University Medical Center at Dallas. Dr. Winter was an original founder and president of MedProvider, and in 1994, he led the group into its merger with other physician groups, including the system that formed HTPN. Thereafter, he co-founded the Quality Improvement Committee and served as its chairman for the first eight years.
Dr. Winter earned a Master of Science in Medical Management from the University of Texas at Dallas in 2000. As Chairman of the board of HTPN he and the organization are honored as a recipient of the 2008 Top Leadership Team in Healthcare Award for medical group practices, the 2010 American Medical Group Association Preeminence Award, and the 2011 and 2012 AMGA Acclaim Honoree Awards.
Last Updated:
March 6, 2015