David George, Pharm.D.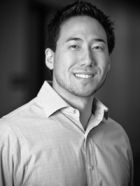 Visit:
David graduated from the University of Oklahoma College of Pharmacy in 2011. He is currently active in the Oklahoma Pharmacists Association where he serves as President of the Oklahoma City District. He is also an active member of the National Community Pharmacists Association and hopes to be an independent pharmacy owner in the near future. David is currently obtaining his PhD in Pharmacy Administration with a focus on Social and Administrative Sciences from the graduate college associated with the University of Oklahoma College of Pharmacy.
His research interests include: pharmacy leadership, implementation of technology to improve patient care, and improvement of academic curriculum regarding pharmacy ownership. David is President and co-founder of Canvass. Canvass is a consultant company that inquires of businesses and individuals to develop innovative technological solutions to improve the work environment. David is an advocate for continually working to improve the practice, education, and profession of pharmacy in general.
Last Updated:
February 28, 2013