Contributing Experts
Brian D. Lawenda, MD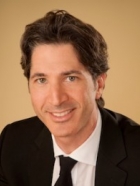 Visit:
Dr. Brian D. Lawenda is a Dana Farber Cancer Institute/Harvard Medical School trained Radiation Oncologist, a Stanford/UCLA-trained Medical Acupuncturist and an Integrative Oncologist. He is the National Director of Integrative Oncology and Cancer Survivorship, 21st Century Oncology and Founder of Integrative Oncology-Essentials
Dr. Lawenda was recently awarded "Top Doctor" recognition in Radiation Oncology with US News & World Report and Las Vegas Life Magazine, and an Avvo Rating of 10 out of 10 "Superb" Score.
He is also the founder of Integrative Oncology Essentials, a popular website dedicated to educating people about the evidence-informed use of conventional cancer treatments, anti-cancer lifestyle counseling, and complementary & alternative medicines in cancer care.
Dr. Lawenda uniquely combines the latest, state-of-the-art radiation therapy technologies and techniques with scientifically validated complementary and alternative medicine therapies (i.e., acupuncture, anti-cancer nutrition counseling, stress reduction, etc.) in the management of lymphomas and solid cancers, such as breast, prostate, lung, gastrointestinal, brain, head & neck, skin cancers and others. His Radiation Oncology expertise is in the use of high-precision technologies, smaller radiation fields and short course treatments (i.e., stereotactic body and brain radiosurgery, high dose rate brachytherapy).
Dr. Lawenda honorably served in the US Navy, for 13 years, achieving the rank of Commander. While in the Navy, he was the Clinical Director of the Radiation Oncology Division and the Department Head of the Breast Health Center, at the Naval Medical Center San Diego. Dr. Lawenda graduated from Temple University School of Medicine, in Philadelphia, where he was elected to the honor medical society, Alpha Omega Alpha. He completed an internship in General Surgery with the Naval Medical Center San Diego, and later served his residency in Radiation Oncology at the Dana Farber Cancer Institute/Harvard Medical School, in Boston, where he was appointed Chief Resident.
Dr. Lawenda has received numerous recognitions and awards, including "Top Doctor" (Las Vegas Life Magazine, 2012), "Best Doctor" (US News and World Reports, 2012), "10.0 out of 10.0 Superb score" (Top Doctor, by AVVO ratings), First Place, Academic Research Award (Naval Medical Center San Diego); ASCO Foundation Merit Award; Radiological Society of North America, Roentgen Resident Research Award (Massachusetts General Hospital, Harvard Medical School), and others.
He is anAdjunct Assistant Professor in the Department of Radiation Oncology, Indiana University School of Medicine and is a member of the Board of Trustees of the Pacific College of Oriental Medicine. His academic publications have appeared in numerous textbooks - "Principles and Practice of Radiation Oncology" (Perez and Brady), "Human Radiation Injury" (Loeffler and Shrieve), "Integrative Oncology" (Andrew Weil and Donald Abrams). His articles have also appeared in peer-reviewed journals, including the Journal of the National Cancer Institute, The Cancer Journal, International Journal of Radiation Oncology, Biology, Physics, CA: A Cancer Journal for Clinicians, Journal of the Society for Integrative Oncology, Integrative Cancer Therapies, Archives of Otolaryngology - Head and Surgery, and others.
Last Updated:
October 27, 2014