Contributing Experts
Benjamin D Smith, M.D.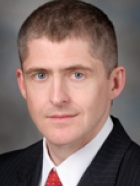 Visit:
Dr. Smith is Assistant Professor of Radiation Oncology at The University of Texas MD Anderson Cancer Center. He received a BS in biochemistry from Rice University, summa cum laude, and his MD from Yale University, cum laude. Dr. Smith specializes in breast cancer radiation oncology and maintains an active portfolio of health services research projects. He is also the vice-chair of the ASTRO (American Society for Radiation Oncology) Guidelines Subcommittee and was lead author of two major guidelines on breast cancer radiation therapy on behalf of ASTRO. He serves as the principal investigator for an MD Anderson Cancer Center Trial which compares two different schedules of whole breast irradiation. This trial is funded by a Career Development Award granted to Dr. Smith from the Conquer Cancer Foundation on behalf of the American Society for Clinical Oncology (ASCO).
Prior to joining MD Anderson, Dr. Smith completed his internship and residency at Yale-New Haven Hospital where he was Chief Resident and received a Young Investigator Award from ASCO. Upon completing residency, Dr. Smith served in the United States Air Force Medical Corps, reaching the rank of Major. He was also Chief Radiation Oncologist at Wilford Hall Medical Center in San Antonio, Texas. He received the Meritorious Service Medal from the US Air Force in 2010.
He has authored or co-authored over 40 peer-reviewed research articles, 15 textbook chapters, and over 30 invited articles or editorials. His research interests include using population-based data, from sources such as Medicare claims, SEER-Medicare, SEER, and the Texas Cancer Registry, to elucidate cancer care patterns, quality, outcomes, and complications. His work has been featured in numerous journals including JAMA, Journal of Clinical Oncology, Journal of the National Cancer Institute, Cancer, and the International Journal of Radiation Oncology, Biology, and Physics. His research has also been featured in numerous media outlets including ABC News with Diane Sawyer, National Public Radio, The New York Times, and The Wall Street Journal.
Last Updated:
May 30, 2013