Contributing Experts
Amber Watson, DC, MS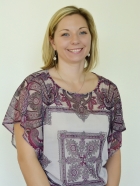 Visit:
Dr.Amber Watson completed her undergraduate studies in Biochemistry at the University of Texas at Austin, and received her doctorate of chiropractic from Texas Chiropractic College. Dr. Watson graduated as valedictorian of her class, and with Magna Cum Laude. She also obtained her Master's of Science in Fitness and Human Performance from The University of Houston-Clear Lake while completing chiropractic school.

Dr. Watson completed a hospital rotation with an upper extremity orthopedic surgeon, and also completed an internship for her Master's at Plex in Houston, Tx. During her internship she worked with professional athletes to develop sport specific rehabilitation and training programs for athletic injuries.

As a former UT cheerleader, Dr. Watson suffered from low back pain, which chiropractic care was the only treatment that relieved her pain. Since then, she has always wanted to help other through chiropractic care.
Last Updated:
December 16, 2013