Allison Cohen M.A., MFT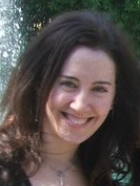 Visit:
Allison Cohen, M.A., MFT is a licensed psychotherapist, with 10 years experience working with individuals, couples and families. Allison specializes in aiding clients that struggle with life issues including self-esteem, partner dynamics, family of origin conflict, identity formation, communication skills, intuitive eating, anxiety, and depression.
She uses a kind yet frank approach to provide concrete tools for life long change. She believes that the client is the expert on themselves and through an eclectic combination of orientations, she works to bring out the best version of the client that they can be.
She is a member of the California Association of Marriage Family Therapists, Divorce Transition Professionals, and Psi Chi.
Last Updated:
October 8, 2012