Contributing Experts
Allan David MacIntyre, DO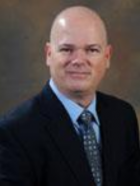 Visit:
Dr. Allan D. MacIntyre is the only triple fellowship trained acute care and bariatric surgeon in the state of Nevada. He is extremely committed to his patients and the field of bariatric surgery, providing a level of care and concern for his patients that is second to none.
Dr. MacIntyre is a graduate of the University of Detroit Mercy and received his Doctorate from the Kansas City College of Osteopathic Medicine located in Kansas City, Missouri. He completed residency in General Surgery at Garden City Hospital in Michigan, and completed his Surgical Critical Care Fellowship and Trauma Surgery Fellowship at the University of Nevada Las Vegas. His Bariatric Surgery Fellowship was completed at the University of Missouri, Columbia. In addition he has completed a mini fellowship at the Cleveland Clinic in Bariatrics and Foregut surgery.
He specializes in: Laparoscopic Flexible Abdominal Banding, Laparoscopic Sleeve Gastronomy, and Laparoscopic Roux-En-Y Gastric Bypass.
Dr MacIntyre offers a full onsite gym for patients to use before and after surgery. He has developed a comprehensive wellness program to aid in his patients' success. This program includes access to a nutritionist and bariatrician to help develop a strong before and after care program, a psychologist to support and guide patients through their weight loss journey, monthly support groups, fitness classes and a staff that cheers all of his patients on as they meet their goals.

Last Updated:
June 23, 2014