Contributing Experts
Aaron Krasner, MD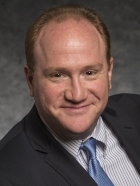 Visit:
Aaron Krasner studied English literature and Hispanic Studies at Northwestern University College of Arts and Sciences in Evanston, IL where he earned a BA with honors. Upon graduation, he joined Teach for America as a bilingual educator in California and worked in primary education in the California Public School system for four years, studying pedagogy and bilingual education. Captivated by the individual medical and psychological needs of his students and families, he left teaching for medicine. Dr. Krasner completed a post baccalaureate degree in pre-medical studies at Mills College and his MD at Feinberg School of Medicine, Northwestern University – where he helped start a free mental health clinic.
Dr. Krasner completed his adult and child/adolescent training in psychiatry at the New York State Psychiatric Institute and Columbia University, where he gained experience treating substance use disorders, mood and anxiety disorders, eating disorders, and personality disorders in children, adolescents and adults with evidence-based psychotherapies and medications.
Dr. Krasner is the Service Chief of Silver Hill Hospital's Adolescent Transitional Living Program and also an Instructor in Clinical Psychiatry at Columbia University. He has published basic science papers about the genetics of schizophrenia as well as a review about the utility of Mentalization Based Therapy for Borderline Personality Disorder. Dr. Krasner has presented research findings, clinical work and workshops at Columbia University and at the annual conference of the American Academy of Child and Adolescent Psychiatry (AACAP). At the 2013 AACAP annual meeting, his project for the Pilot Research Award will be featured in the Honors Book.
Last Updated:
September 5, 2013